2017 review of MSFTPlayground
One of the things I like to do is sharing knowledge with the Community. I started my blog in 2008 and changed the platform a couple of times from WordPress to SharePoint and BlogEngine.Net to SharePoint to WordPress again.
In 2017 my blog grew from 201 posts to 231 posts and the views on my pages grew enormous. With a top of 732 views on one day.
Beside my blog I continued to use other things in 2017 and started something new:
Users and Page views
In 2016 the blog had 66,976 (11,000 more than 2016) unique users and had 98,377 page views (23,000 more than 2016).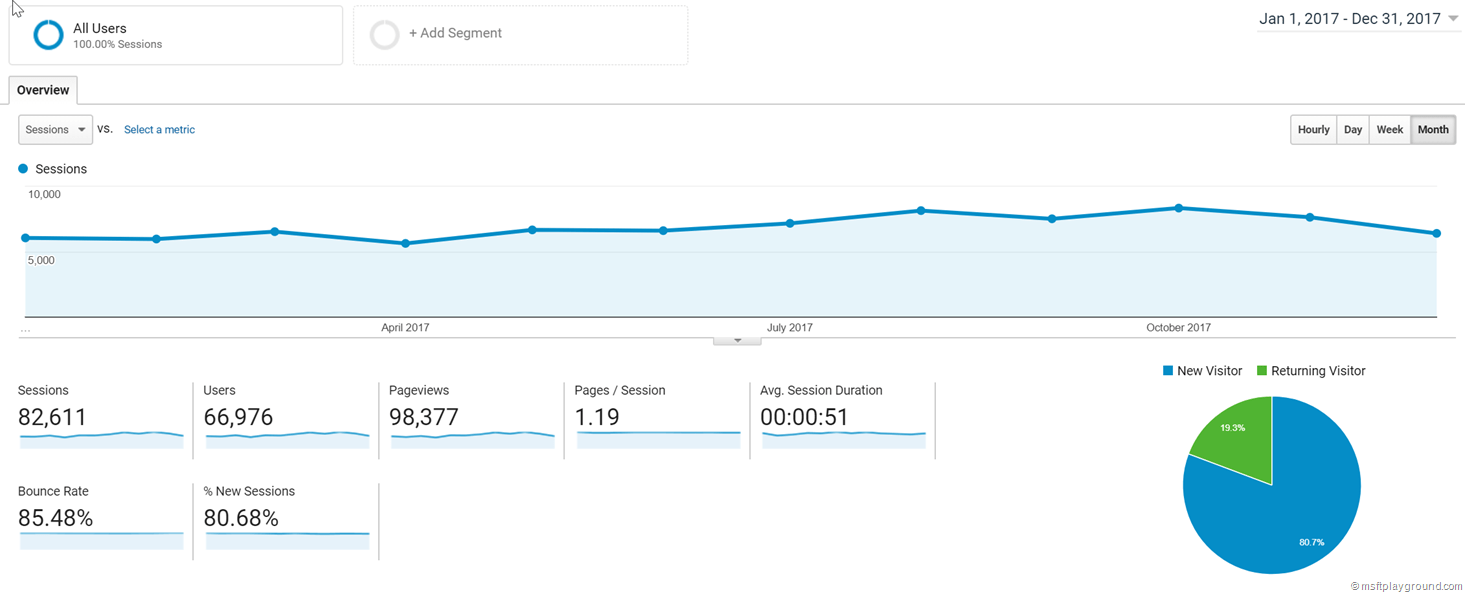 Top 10 Pages of 2017
The top 10 pages of 2017 where pages from previous years.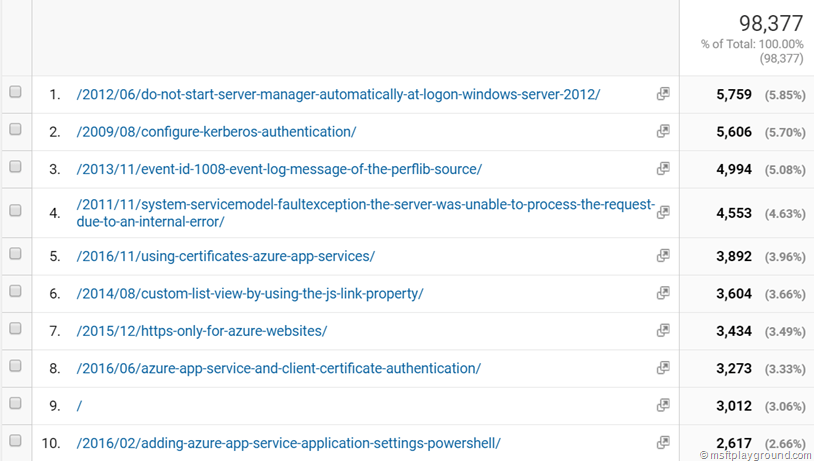 The top 10 for pages created in 2017 look like this.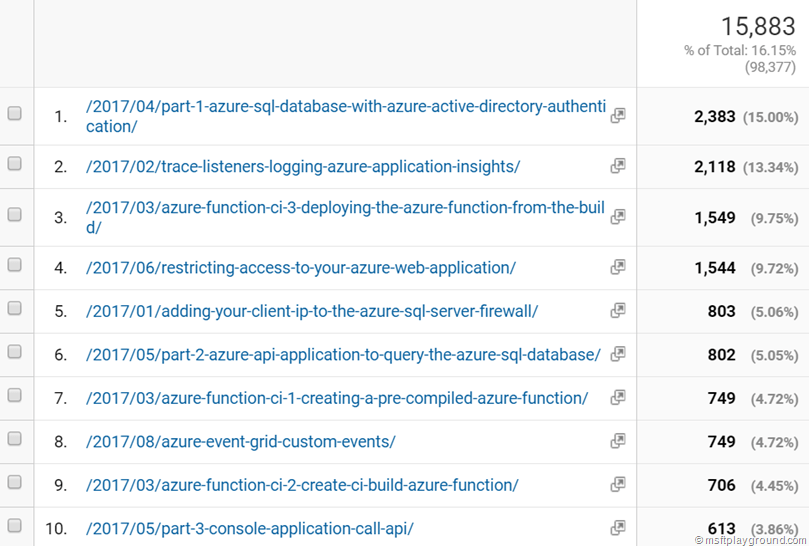 Thank you for visiting my blog in 2017. I hope to see you back in 2018, I will keep writing blog posts and will try to boost the quality even further.
Happy New Year!