Invoke Azure Function in your Visual Studio Team Services CI/CD pipeline
A utility task is available for Visual Studio Team Services (VSTS) to invoke an http triggered Azure function. The ability to invoke a Function from your CI/CD pipeline offers a lot of new possibilities within those pipelines.
Arguments
The Arguments that you can configure on the utility task:
| | |
| --- | --- |
| Argument | Description |
| Azure function URL | The URL of the Azure function to invoke. |
| Function key | The value of the available function or the host key for the function to invoke. |
| Request body | The request body for the Azure function call. |
| Execution mode | Synchronous mode (the default), or Asynchronous call where the Azure function calls back to update the timeline record. |
| Response parse expression | How to parse the response body for success. |
Phase
When adding this task to a CI/CD pipeline you have to add a "Agentless phase". To invoke an Function an agent isn't required.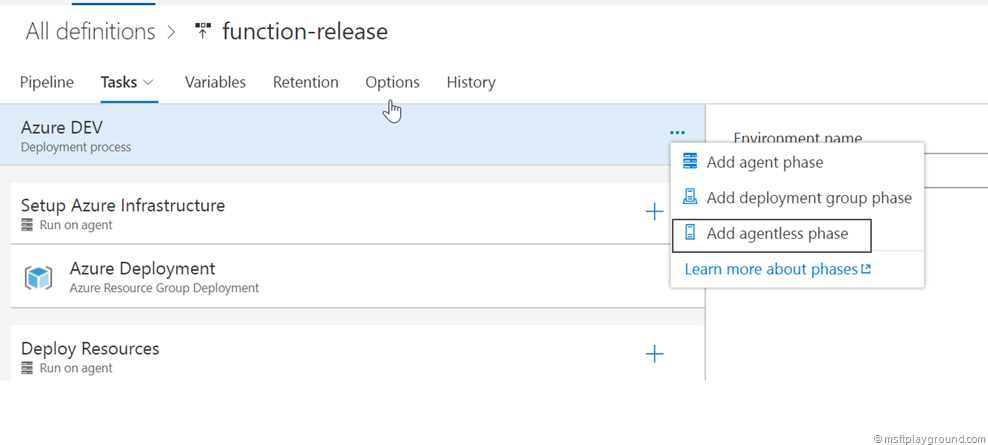 In the agentless phase add the "Invoke Azure Function" task.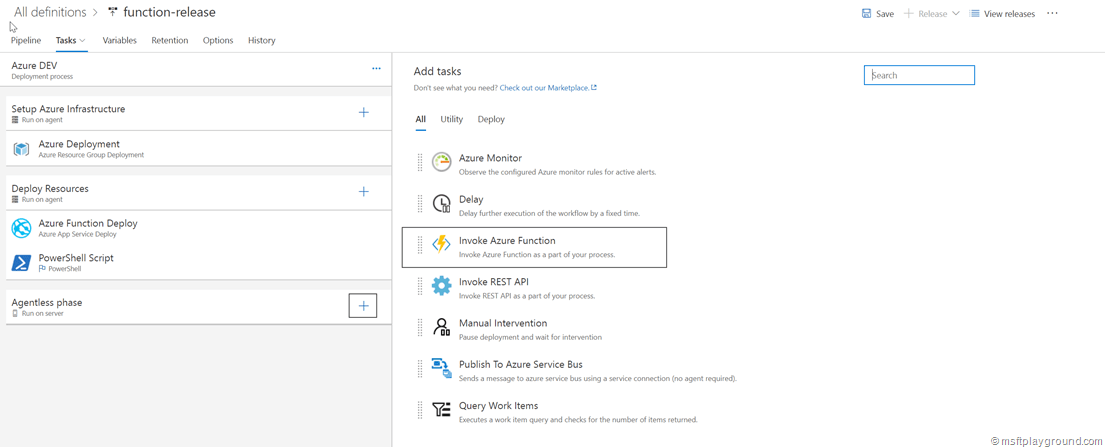 And configure the action as needed.